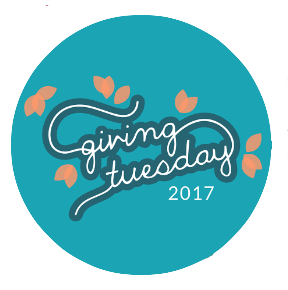 Black Friday?
Cyber Monday?
How about #GivingTuesday!
November 28, 2017
The NHS PTO has joined #GivingTuesday, a global day of giving that harnesses the collective power of individuals, communities, and organizations to encourage philanthropy and to celebrate generosity worldwide.
If you haven't yet responded to the PTO's Fall Appeal (and even if you have), #GivingTuesday would be a great time to contribute.
In the past year, generous support from families like yours made it possible for the PTO to fund:
Kitchenware and garden tools for the Special Education Life Skills Class
Chromebooks, desktop computers, graphing calculators, and batteries
Books for the library, English Department, History Department, and an Entrepreneur Class
Water filling stations
Peer mentoring program, curriculum development and training
College fair and college readiness programming
Supplies and equipment for the NHS Fine and Performing Arts Department
Support for the NHS Friends of Northampton Theater booster club
 With your help this year, the PTO will continue to expand and improve the tools available to NHS teachers, inspiring creativity and supporting transformative learning.
Give online at the PTO Razoo page on Tuesday, November 28. Your gift of any size will help continue the revolution in learning at NHS!
"Thank you so much to the PTO for their generous gift of graphing calculators to the Math Department!!! It is a vital resource to our work in the classroom and an expense many students cannot afford."
—Allison Keefe, Math Department
"Even a small amount of money can makes a huge difference to us. Thank you so much for your support!"
—Heather Berlin, ELL
"As a dedicated student at NHS, I am forever grateful for the cameras and equipment donated by the NHS PTO."
—Phoebe Jessup, student